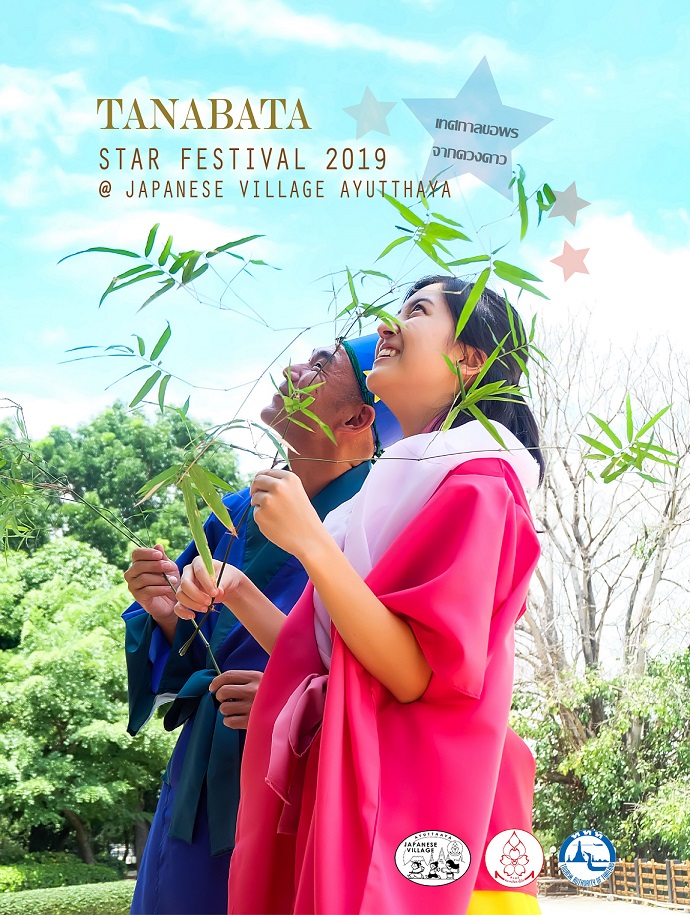 Thai-Japanese Association and Tourism Authority of Thailand presented the wonderful "Tanabata Star Festival 2019", created from the legendary love on the Milky Way of Orihime, the Weaving Princess and Hikoboshi, the Cow Herder on July 6th and July 7th 2019 at Japanese Village Phra Nakhon Si Ayutthaya, the day which both stars meet each other in a year.
The event was honored for opening ceremony by Dr. Tarisa Watanagase, Vice President of Thai-Japanese Association and Chairman of the Japanese Village Committee along with Mr. Shigeki Kobayashi, Advisor to Embassy of Japan and Mr. Niwat Patanant, Deputy Governor of Phra Nakhon Si Ayutthaya
The activities throughout two days were interested from many visitors. Not only the stage shows like Yosakoi Dance, Taiko Drum, Kendo and Koto Show that catching the visitors's attention but there were also interested activities to learn and play such as Origami (Japanese style paper folding) and Shodo workshop class (Japanese calligraphy).
Of course, the highlight of this event is "writing a wish in Tanzaku" (small pieces of colored paper) and hanging on a bamboo stalk for praying. Plenty of Tanzaku were waved and made Japanese garden in Japanese Village turning colorful.